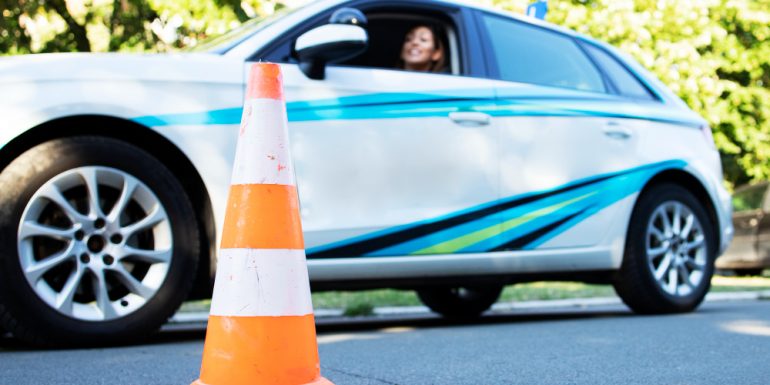 Adult Teen Driving School is now offering third-party DPS road tests in Irving, Tx. We are licensed by the state to take driving tests along with teaching from our driving school in the city of Irving. Every year we help more than thousands of students get their driving license not only in Irving but surrounding cities like Arlington, Coppell, Grapevine, Dallas, Euless, Farmers Branch, Highland Park. We were taking help of others driving school to the driving test of our students, but from now on we'll arrange driving test at our driving school only. So eventually, our third-party DPS road test in Irving, make it a hassle-free journey for our students at our driving school in Irving, Tx.
Our vigilant driving instructors ensure students are well prepared to pass the test, and equipped with all safety skills and techniques. On the evaluation day when go to pick our students up, we let students drive the car to reach the test center. Again our instructors sit next to our students and let students drive themselves on the track, and point out improvements they need to make or areas students need to focus on. Finally, we make our students sit next to the examiner before the actual test for the practice test. So the examiner can give some advice about the test, and students come out of nervousness and it works as a gentle push towards success. In our third-party DPS road test, we leave no stone unturned, to get the driving license for our students on the first attempt. Adult Teen Driving School is one of the best driving school in Irving, Tx.
Irving students get free pick up and drop off on the test day. We offer cheap car rental, friendly evaluators, and the highest standard vehicle, same-day road test, etc with our third-Party DPS Road Test in Irving. Our prices are best compared to other driving schools in Irving. Our road test packages start with $60. We charge a nominal fee of $40 for retesting within three days of the given test. For the Road Test packages and booking visit here.
admin
Leave A Comment