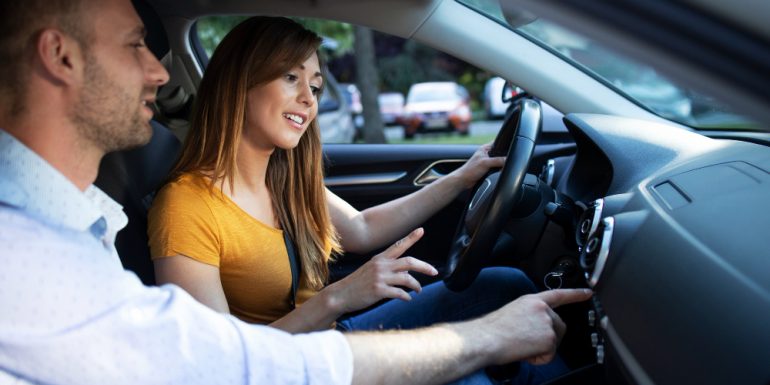 October 26, 2021

/

By admin

/

0 Comments
Often finding a good driving school becomes a daunting task. Since a good driving school does not only help you to get a driving license, but they go beyond this. Eventually, their effort and hard work make sure you or your loved one passes the real-time road test that happens throughout life. Driving a car is always fun, but if unfocused for a moment, it could lead to a devastating situation. So it is not always required skills or technique but mental control over the vehicle. That's the point of finding a safe driving school, with caring and certified instructors, that cover proper training. While there are plenty of driving schools out there, none are as experienced and committed to protecting and teaching you as Adult Teen Driving School. With our drivers ed course in Irving, our primary goal is to give relevant instruction, driving skills, and techniques.
Adult Teen Driving School is the leading driving school in Irving, Tx, and we always have been focused to be a prime example of reliability. We achieve this by teaching our students all skills required from the DPS-advised curriculum. Our drivers ed course in Irving includes all necessary training and education to turn a novice into an expert.
Many times we encounter students who received half knowledge or partial training from parents taught courses or the previous school. Our drivers ed course in Irving, is ideal for everyone irrespective of their background and previous knowledge. We also prepare customized training as per the students' requirements.
Our drivers ed course in Irving Tx, starts with an evaluation behind the wheel to check the current knowledge of a student. Overall our driving courses cover from vehicle anatomy to car control, and from traffic rules to safety measures. In the end, we ensure students know everything about safe driving and are equipped with all skillsets to become confident drivers.
admin
Leave A Comment