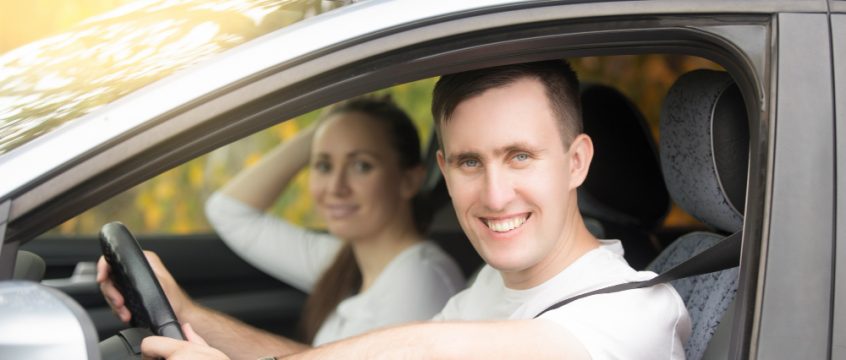 $420
---
These mega 8 hours driving lessons consist of everything from fundamentals to advanced levels of driving training to make one's hand dirty in driving practices. End of the lessons students can easily control and operate a vehicle.
After years of experience, our driving instructors precisely and delicately designed this 8 hours of driving lessons, where students can get into lots of hands-on practice before going to a driving test.
After completing this long 8 hours of in-car driving lessons students can get good hands in safety precheck, leaving the curb, instrument reading cluster, intersecting and turning, parallel parking, u-turn, and backing, service road, and highway driving, and driving on high volume traffic. We offer 30 mins video in this 8 hours driving lesson on traffic rules and sign.
Driving a vehicle is always required a full presence of mind while physical car control is not only matters. Therefore our driving instructors play a vital role in preparing students to become safe and confident drivers.
Our in-car driving lessons are completely customizable as per students' needs. We are also flexible to accommodate student's busy schedules. We also open on weekends.
After plenty of practice, our instructors ensure students know all safety skills and technique before going to a road test. Our primary goal is to make our students become safe and responsible drivers for a lifetime.
2 FREE Road Test
8 Hours In-Car Instruction
DPS Authorized Instructor
Observation, peer program along with interactive Class
Vehicle Provided
Free Pick Up & Drop
FREE Road Test within stipulated 8 Hours
NOTE: Need to have Road Permit.
Book Now
When & Where
Irving
8 Hours Car Lesson with Free Road Test
Texas
May 23, 2021
from 12:00 PM to 2:00 PM (EST)
A well qualified and certified instructor with 2 years of experience in teaching different driving lessons
Samantha Tam

Davis is DPS approved instructor, having 8 years of experience.
Davis Nguyen

Being an instructor, Mike has trained 300+ students so far. It's been 3years he is doing this job
Mike Wooton