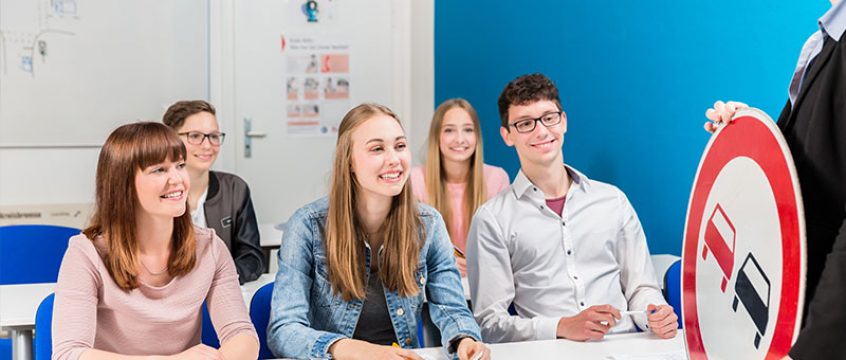 $75
---
6 Hours Driving Course for Adults is a state compulsory driving training program, specially designed to get the required driving education to obtain a learner permit or driving license. Our 6 hour Driving Course(Texas Adult Drivers Education Course) is the most comprehensive driving education. It's the quickest guide to passing the DPS written test and obtaining a learner permit or road permit.
Any adults in the age group 18 to 24 in Texas, who wish to have a driving license and also haven't completed any DPS-approved driving education course before, this 6 Hours Driving Course is a must-do course for them by law. Adults 25 years of age and older also need to take this 6 Hours Driving Course in order to get their driving license.
The goal of this course is to make the students learn how to drive safely abiding by all traffic rules. This is a complete Driver Education program that includes Permit Test preparation. This DPS required 6 Hours Driving Course is primarily curated based on road safety although it covers a variety of topics including traffic signaling, pedestrian and bicyclist rules. It gives a thorough knowledge of right of way rules, which includes giving the right of way to ambulances, police vans, and fire trucks. Sharing roads with others and maintaining harmony to avoid any mishaps is another topic that covers whole road infrastructure and sharing roads with fellow drivers. Last but not least it covers drug and alcohol effects while driving. Creates an awareness with the statistics and figures of accidents and deaths that happened due to the drugs and alcohol effects.
6 Hours Intensive Class Room Training
One-on-One session
Interactive Class
Humble, and caring instructors
Permit Test Preparation
Exclusive Insurance Discount
Driver Specializing Curriculum
Same Day Course & Certificate
FREE Defensive driving upon completion
When & Where
Irving
6 Hours Classroom Training
Irving, TX 75062
May 23, 2021
from 4:00 PM to 6:00 PM (EST)
A well qualified and certified instructor with 2 years of experience in teaching different driving lessons
Samantha Tam

Davis is DPS approved instructor, having 8 years of experience.
Davis Nguyen

Being an instructor, Mike has trained 300+ students so far. It's been 3years he is doing this job
Mike Wooton