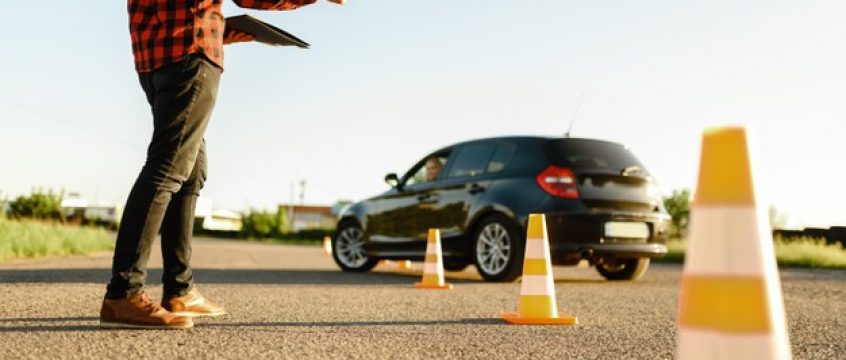 $460
---
46 Hours driving course is designed for teens with no or very little knowledge of Driving. This course is created by merging state compulsory 32 hours driving course and 14 hours behind the wheel training.
The goal of this course is to make the students learn how to drive safely while abiding by all traffic rules.
We placed a solid foundation in 32 hours of online driving course for students to be aware of traffic code of conduct, vehicle anatomy, safe driving maneuver, and important facts and figures. After completing this 32 hours online course students are eligible to get a learner's permit.
The second segment of this course is 14 hours of driving lessons with a DPS-licensed instructor. It consists of 7 hours of behind-the-wheel driving training and 7 hours of observing peers with the instructor. In this 14 hours of in-car driving lesson we go into all the ways of safe and responsible driving skills, from car controlling to a depth of critical driving skills, then emergency situation handling, and all other aspects of high-level driving. It is a hands-on 1-on-1 driving training, so students gain knowledge and skills to become safe drivers.
Modules:
32 Hours Class Room Training
Road Permit Test Education
DPS Road Test Preparation
State Requirements Checks
Interactive Classes
Benefits:
Learner Permit
Certificate for Driver License
Exclusive Insurance Discount
Vehicle Provided
Free Pick Up
Free Drop
When & Where
Irving / Texas
N O'Connor Rd
Irving, TX 75062
May 23, 2021
from 5:30 PM to 7:30 PM (EST)
A well qualified and certified instructor with 2 years of experience in teaching different driving lessons
Samantha Tam

Davis is DPS approved instructor, having 8 years of experience.
Davis Nguyen

Being an instructor, Mike has trained 300+ students so far. It's been 3years he is doing this job
Mike Wooton